Not a direct fit
The Galant VR-4 and the SOHC 3000GT/Stealth have a fuel pump setup that is different from the DSM cars and the twin turbo 3000GT/Stealth. The OE pump is shorter than the pump in the other cars, so one of the kits for those cars won't work for a simple drop-in installation.
The next two photos are of the stock setup in a SOHC 3000GT. The outlet of the pump slides into a flared section of tubing just like the DSM cars, but the pump on the hanger is shorter than the high performance Walbro pumps.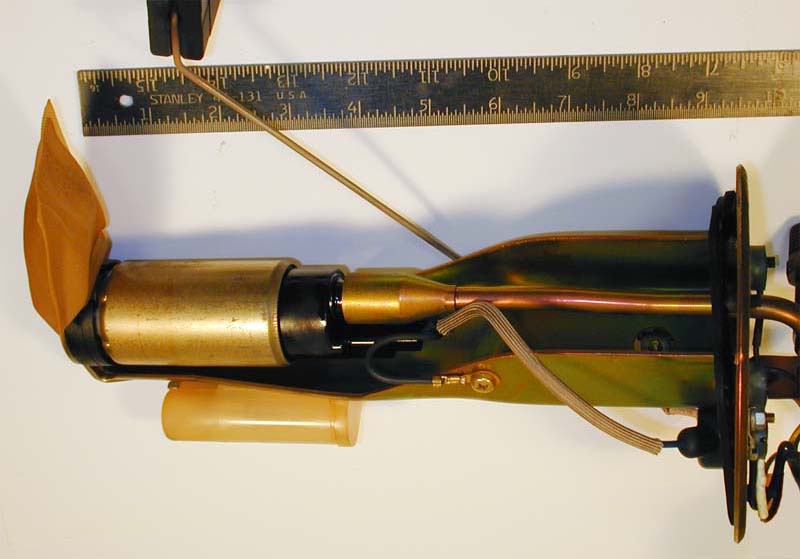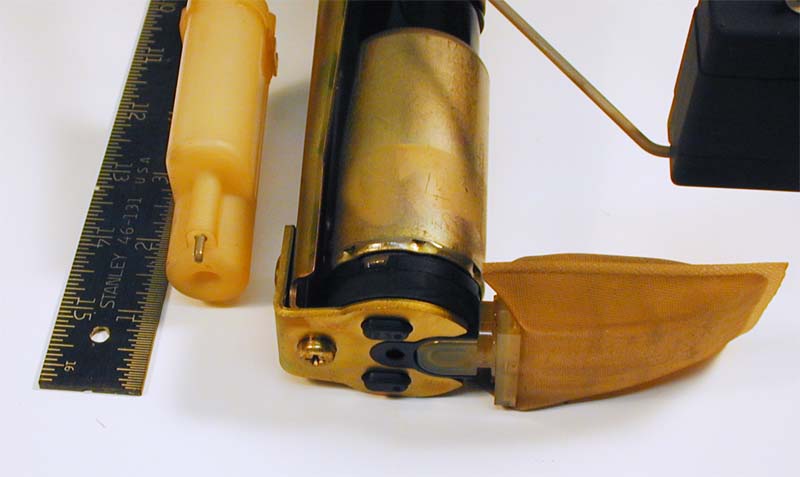 The only way to make the Walbro pump fit, yet not extend the length of the hanger, is to chop off that flared section of tubing and use a short piece of high-pressure fuel line with a couple clamps. Re-use the OE rubber thing for the bottom of the pump. The OE wiring will plug right into the Walbro pump.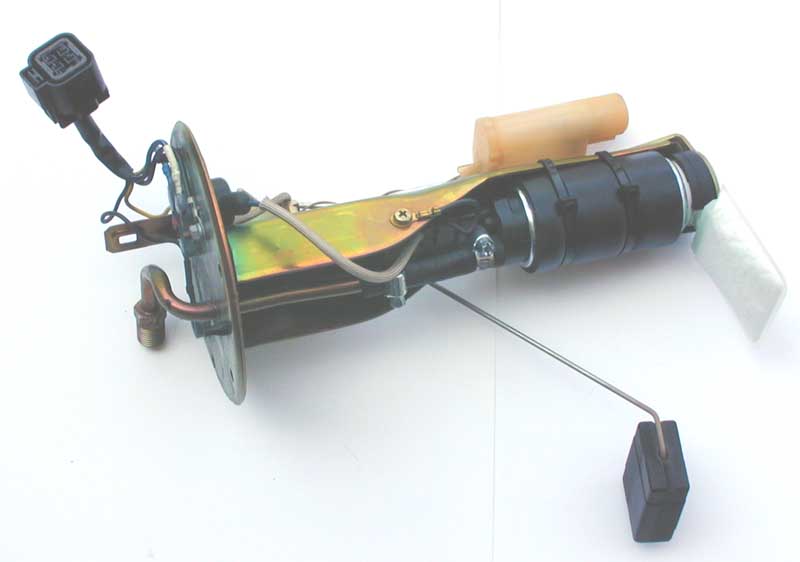 This pump was installed with the 2nd-gen DSM kit. But, since the flared section was chopped-off, the owner had to find his own piece of hose. I found a kit [the Hyundai kit] that contains the same pickup filter, yet comes with a short piece of hose and clamps. That kit does not have the foam sleeve, so I include the foam sleeve as a separate item. My kit does not include the zip ties as shown in the photo, but you really don't need 'em.
Many thanks go out to Chris Schroeder for photos of his 3000GT setup. Thanks go to Mitch Whitney for letting me check-out the fuel pump setup in his Galant VR-4.
---
Please read our Policies
© copyright 1999-2017 Auto Performance Engineering